Sports Photo Balls and Bats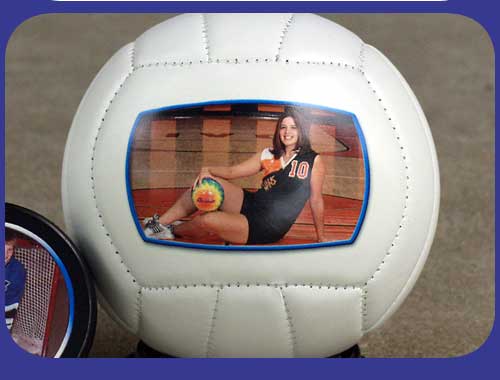 These make great gifts. What a great way to let that special someone know that you care. Transferring pictures and wording directly onto specially coated sport balls makes the memory last forever.
Having each player's picture put on a ball is a great way for parents to remember their child's sports season.
Larger balls, such as basketballs and footballs, are not only available in full-size, but are also in mini-sizes. Sports articles from footballs to hockey pucks are available.

Grand Slam Bats are fully functional; 30" long, weigh 23 oz, aluminum alloy with leather wrapped handles
Contact us for pricing